The Vinyl Corporation have been supplying quality self adhesive wrapping vinyl, primarily to the Automotive, Marine and signage industries, for nearly forty years. Within this time many processes and products have changed dramatically and so have the uses for the materials available.
Many sign makers, vinyl wrappers and installation teams are in the constant pursuit for alternative markets and new income streams, trying to apply, decorate and customise anything that is on solid ground, despite requests from boat owners and aircraft operators, internal applications only!
Many sign vinyl marketeers and vehicle wrappers are used to projects involving applications to vehicles, cars, vans, lorries, buses, planes, trains and motorcycles
Now we are going to explore some more unusual, interesting and sometimes ridiculous applications and purposes that vinyl graphics and wrapping films are used for.
Kitchen wrapping, window frame and door wrapping have become a new and lucrative income stream for applicators,
For most flat panel kitchen cabinet doors the AVERY 500 Gloss or the AVERY 500 Matt vinyl is employed, offering cost effective savings for the budgetary minded kitchen renovator. When more complex curves and surfaces are being tackled the ORACAL 651 or the Oracal 751 cast is deployed, also offering a wider spectrum of colour choices.
This area of vinyl wrapping overlaps with the ARCHITECTURAL wrapping film and wood grain effect applications
When exploring the less obvious uses of self adhesive vinyl and wrapping films we need to be aware of the difference between " Colour change vinyl" and "Print and cut " digitally printed wide format vinyl.
The latest technology in printing has enabled a client to specify the exact Pantone or RAL shades that they require for the branding, not only of their fleet, warehouses, uniforms but also the finer details such as the light fittings, telephones, bins and even the coffee machine ! But this versatility to print, cut ,apply and brand corporate images is a great help in reinforcing the sovereignty of the product being promoted.
When high quality corporate branding is being undertaken, the quality of the materials used is the first impression of that brand, so it should look sharp, clear and attractive.The Vinyl Corporation will highly recommend the use of AVERY MPi 1105 combined with the over laminate of DOL 1460 or as an alternative the ORAJET 3951 RA Proslide over laminated with the 290 lam.These two product bundles are widely regarded as the premium choices for print and cut vinyl wrapping,as they offer a consistent and dependable performance.
Unusual uses for wrapping vinyl include musical instruments of all types from string ensembles to wind instruments, but the most wrapped instrument would appear to be the drum kit, adding glitter and sparkle with the GEMSTONES cast vinyl and the ORACAL 970RA metallics.
Wheelie bins, dust bins and recycling skips, ranging from the simple house number to the full fun wrap. These waste bins have proved to be a new income stream for sign makers utilising ORACAL 751c or for print and cut the ORAJET 3551RA with the 215 laminate.
When tackling " Low Energy " surfaces such as some wheelie bins, hard hats, Go Karts and Motocross bikes it is very important to sample the substrate before printing the job, as some polyurethane based low energy surfaces require either ORAJET 3951 HT with a thick over laminate of Kartguard 250 or the MotoX print and laminate. As well as testing the adhesion to the substrate, the most important part of any graphics or wrapping project is the preparation using the RAPID PREP or the very popular AVERY SURFACE CLEANER
Below are listed some of the unusual uses for wrapping and graphics vinyl
Vending machines are wrapped to refresh and refurbish machines which are usually sited in high traffic locations, that can become tatty and less attractive before the mechanisms are worn out, so the casings can be affordable renewed, as with arcade and  gaming machines
With hand held portable play station controls and console covers can be customised to the individual requirements
Surf boards and skateboards are ideal vehicles for personalisation and detailed graphics, for the print and cut it is recommended that ORAJET 3951 Proslide with the 290 laminate
Light switches, sockets, plugs and chargers can be colour coded and customised for identification and fun.
Golf carts certainly lend themselves to some additional graphic styling, the recommended vinyl would be ORACAL 751c or for the more detailed print, cut and wrap the ORAJET 3551RA with the 215 laminate
Wrapping for safety and fun with photo luminescent vinyl, this product is also effective as planets and stars on children's bedroom ceilings
Elevator walls and floors can be wrapped with great effect, the Wall and Floor printable, matt white vinyl is also REMOVABLE, making it ideal for short term promotional advertisements ….. check out the incredible pricing promotion on this product…. As low as 50p per metre on 1370 mm !!
Nursery walls are an ideal target for wide format printing  such as the Removable Dtech wall vinyl which is currently being marketed by The Vinyl Corporation for £25 ! That's for a 1370mm x 50 m in Matt white on ten roll orders
Don't forget to order the very best Gripper Magnets on the market ( the wrappers spare hands) Only £4 each …..the best available!
Also Jet skis and snow mobiles are a chance to express some Radical designs utilising AVERY SUPREME WRAPPING FILM for colour changing or ORAJET 3951 Proslide accompanied by the 290 laminate
In recent years there has been a drive to expressing " Kitchen Cool" and the main target for these projects are Fridges, from Smeg fashionable fridges to standard or even reconditioned fridges, a fantastic range of designs have been appearing, usually on ORACAL 651 vinyl or printed and cut on ORAJET 3551 RA
Within the kitchen environment there has been a great move towards kitchen wraps and glass splash backs, more opportunities for vinyl wrapping!
New opportunities are presenting themselves both LARGE and small
From huge wraps to the more manageable, but also profitable drinks bottles, an example being the " Love Island " style drinks bottles with the ORACAL 6510 fluorescent pink available from The Vinyl Corporation, by the metre!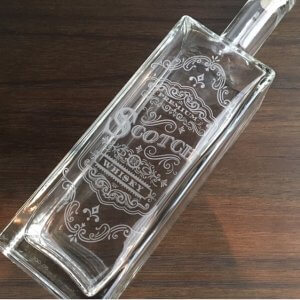 In conclusion, for vinyl sign makers and vinyl wrappers alike, there are plenty of new routes to market and opportunities to find alternative uses for the same products, which are actually stood on your shelves today. Whether it is MONOMERIC, POLYMERIC, CAST or WRAPPING VINYL FILM for colour changing or Print and Cut graphics for customisation or Corporate Branding then The Vinyl Corporation has a suggestion and solution, please call the dedicated help desk on 0115 930 1133 or online www.thevinylcorporation.co.uk
3 Decades of Service. The Vinyl Corporation (TVC) has been a major force within the vinyl graphics and supply industry for the past 30 years, originating in the motor trade, hence its field of expertise being car striping, graphics, window tinting and car sales promotional materials.
www.thevinylcorporation.co.uk